The Fu's Subcutaneous Needling Association of Europe, FSNAE, was established in January 2018 in the UK.
The purpose of FSNAE is to have a platform to discuss and explore FSN.
The objectives of FSNAE are:
to develop and share the professional development of FSN as a modality of modern acupuncture in the UK and in Europe
to promote the safe and effective practice of FSN in the UK and in Europe
to regulate FSN practice as a Complementary and Alternative Medicine (CAM) and to integrate FSN with conventional medicine practice in the UK and in Europe
How to become a member of FSNAE
The FSNAE welcomes applications for membership from applicants meeting the following requirements:
1) Have a current registration with a medical or healthcare profession.
a. Applicant is currently practising TCM in the UK or in Europe
b. Possesses qualifications of at least 4 years full time training from China's university/college of TCM, or university/college of modern medicine with TCM training acceptable to the Board of FSNAE
c. Have had formal special training (minimum 20 hours) in FSN provided by an FSNAE approved training course or by FSNAE approved trainers which has included training in:
I. a foundation course of Fu's Subcutaneous Needling
II. physical examination courses of Fu's Subcutaneous Needling practical skills
d. 15 hours clinical training
2. All FSNAE members must abide by the Code of Professional Conduct and Code of Practice
The Board of FSNAE
The FSNAE is operated and managed by the Articles and Memorandum of Association.
According to the constitution of FSNAE, the first Board members of the FSNAE are as follows (click a member to expand):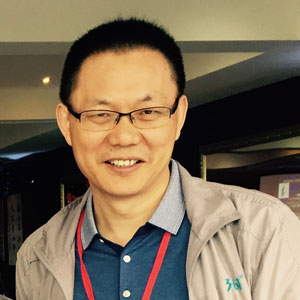 Dr Zhonghua Fu studied traditional Chinese medicine and obtained his bachelor's degree in medicine at Nanjing University of Traditional Chinese Medicine (NJUCM) in 1990. He then obtained his master's degree at NJUCM in 1999. His dissertation was on acupuncture techniques.
He worked at No. 1 Military University of Medicine and Hospital as a clinician, lecturer, and then as a professor from 1994 to 2006. It was at that time he found that stimulating the subcutaneous level with acupuncture needles had a more effective healing effect than conventional acupuncture, and he invented Fu's Subcutaneous Needling technique in 1996.
Dr Fu did another postgraduate degree in biology at Nanjing University, and obtained his PhD in 2007. He then set up the FSN Acupuncture Institute, the clinical, research and training centre in Nanjing, China.
Over the last 20 years, Dr Zhonghua Fu has showed great talent, interest and enthusiasm in the field of modern acupuncture. He has gathered a large body of evidence from research on the effects and the scientific mechanism of FSN acupuncture. He has worked hard to bridge acupuncture and modern conventional medicine. His work has led to a number of theories, including the "Tightened Muscle Theory (TMT)" and he has designed and obtained many patents for FSN treatment appliances such as the FSN acupuncture needle and its associated insertion device. He has published four books on FSN and over 50 papers in medical journals. He gives lectures and seminars frequently in China and abroad.
At present, Dr Fu is the head of the Nanjing FSN Institute; professor in Nanjing University of TCM; Guest Professor in Guangzhou University of Chinese Medicine; Acupuncture consultant in Beijing University of Chinese Medicine; Chairman of FSN Academic Committee in the Clinical Department of the Association of Acupuncture-Moxibustion of China; Chairman of the FSN Committee of the World Federation of Chinese Medicine Society.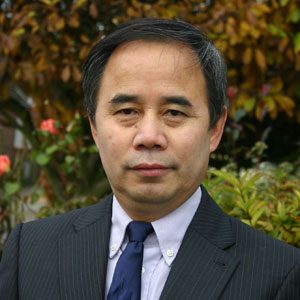 Jidong Wu graduated from Nanjing Medical School of Traditional Chinese Medicine (TCM) in China and practised Chinese medicine in the Nanjing General Hospital for four years. He then completed his master's degree in medicine from Shanghai University of TCM in 1986 and worked as a lecturer and then associated professor at Nanjing University of TCM. He also completed his PhD in Nanjing TCM university.
He moved to England in 1993 and has been engaged in Chinese medicine training and practice since then. He was the first BSc TCM programme leader at Middlesex University - the first Chinese medicine degree programme ever in Europe.
He studied the FSN therapy in 2007 and has been using it in his FSN practice in Cambridge. Since 2010, he has regularly held FSN seminars in the UK and the Europe and received positive feedback from colleagues. He is a Grade III FSN practitioner. He is a vice president of the World Federation of FSN Societies.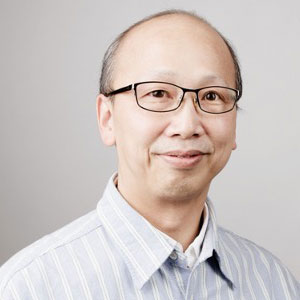 Dr Li Jian studied Western Medicine for 6 years in the Medical Faculty of Jinan University, Guangzhou, China and graduated as a medical doctor in 1988. He then worked as a surgeon and became an orthopaedic specialist and a university-lecturer in the orthopaedic department of the first affiliated hospital of the Medical Faculty of Jinan University in 1993. In 1997, Dr Li moved to Sweden as a guest researcher, and then got the title of orthopaedic PhD after he finished his doctoral studies in the orthopaedic department in Karolinska Institutet, Stockholm in 2004. From 2010 to the present, Dr Li has been working as a doctor at different departments in different hospitals in Sweden and now is mainly working as a district doctor in a family medicine clinic in Stockholm.
Dr Li has 29 years of clinical and research experiences in the orthopaedic field, pain, neuropathy and rehabilitation as well as family medicine (family practice). From 1982-1997, Dr Li studied, learned and used TKM (acupuncture, and Tuina-Anmo) and orthopaedic manual therapy at Jinan University hospital. In Stockholm, on two occasions Dr Li undertook chiropractic education at the Ackermann Chiropractic Institute. Dr Li was recognised as an Acupuncture Doctor after passing the official examination in Stockholm which was organized by World Federation of Acupuncture Moxibustion Societies (WFAS) of WHO. Later, Dr Li was appointed as an acupuncture lecturer for the "Belt and Road Joint Education Base on Acupuncture-Moxibustion Sweden'' which is affiliated with WFAS of WHO.
Dr Li has his own private alternative medicine clinic in the centre of Stockholm. Dr Li first studied FSN 2015, and then has been actively applying FSN in his clinic since 2016. So far Dr Li has published 26 research articles in different international journals in Europe and in the USA.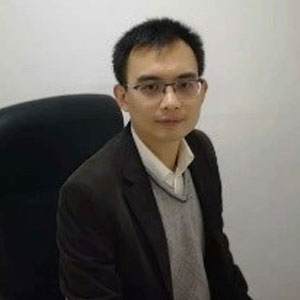 Mr. Jian Wu graduated from Jiangxi University of Traditional Chinese Medicine with a bachelor's degree, and from Shanghai University of Traditional Chinese Medicine with a master's degree. He has taught in Shanghai university of TCM and has also practiced in the hospital affiliated to the university.
He moved to Barcelona in 2011, and completed his master's degree in biomedical science at the Universitat Autònoma de Barcelona. He has practiced Chinese medicine and acupuncture in Barcelona since 2012. In addition, he is also in charge of the TCM courses in some TCM schools in Barcelona.
He started to practice FSN after attending an FSN introduction course by Dr Jidong Wu in 2016. Fascinated by the amazing effect of this therapy in clinical practice, he furthered his study of FSN in the Nanjing FSN research center.
He is now committed to promoting the application of FSN in Barcelona.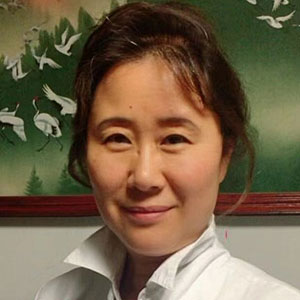 In 1998, she graduated from The Anglo-Dutch Institute for Oriental Medicine with an accredited diploma of acupuncture in the Netherlands and graduated from Shenzhou Open University of TCM with an accredited diploma of Western Medicine Foundation and Chinese Materia Medica.
Specialized in ECIWO - a holographic theory founded by biologist prof. Zhang Yingqing at Shandong University, for two years through the Traditional Chinese Medicine Center (OTCG) in Belgium.
Certificated one year's study of BBRS Parallel Acupuncture at The Danish Academy of Acupuncture by Prof Hugo Nielsen in Denmark
Established a clinic in 1998, in the Netherlands named China Acupuncture Clinic
Member of the Dutch Association of TCM
Member of the Association of Naturopathic Therapists
Member of the Dutch Chinese Association of TCM
Treasurer of World TCM Forum
Executive council member of the Head Acupuncture of the World Federation of Chinese Medicine Societies
The Netherlands vice president of Fu's Subcutaneous Needle Association of Europe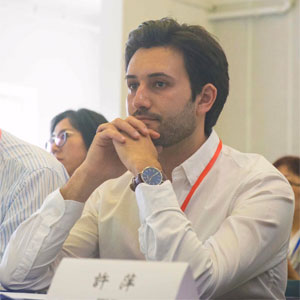 Mário was born in Almeirim, Portugal, and started his studies in Traditional Chinese Medicine in 2010, at the Lisbon School of Traditional Chinese Medicine, in partnership with the Nanjing University of Traditional Chinese Medicine. In 2014, he went to Nanjing, China, to do hospital clinical practice. He graduated in 2015, and besides this he studied several other Acupuncture Courses: Application of Meridian Theory in Internal Diseases, Orthopaedic and Surgical Diseases, and also participated in a course of Chinese Materia Medica, TCM Gynaecology, Shang Han Lun, among others, promoted by Nanjing Chinese Medicine Space - Association.
In 2015, had his first contact with FSN at the 12th World Congress of Chinese Medicine (WFCMS) in Barcelona, Spain, at the Workshop with Prof Fu Zhonghua, "Treating knee pain with Fu's Subcutaneous Needling (FSN)". In 2017 and 2019, attended a seminar to learn and train FSN also with Prof. Fu Zhonghua.
Since 2015, he has been working at his own clinic "Amalfitano Clinic", in Portugal, where he practices TCM and FSN.
Since then, he has developed an intensive clinical practice in Acupuncture and FSN, promoting Traditional Chinese Medicine among the Portuguese population.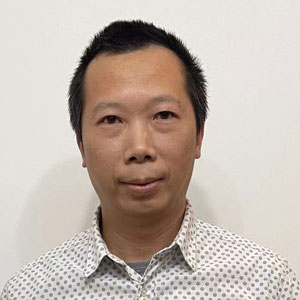 Jianhua Li graduated from Guangzhou university of traditional Chinese medicine with a Bachelor's Degree in 1996, and then he has practiced Chinese medicine and medical acupuncture in a Chinese state hospital in Guangdong province for 11 years.
He moved to UK in 2007 and continues to practise Chinese medicine and acupuncture up to the present. He has been running an acupuncture clinic in Stafford since 2008.
He started learning and practising FSN from 2015.
He is registered with the Association of Traditional Chinese Medicine and Acupuncture UK (ATCM) and Fu's Subcutaneous Needling Association of Europe (FSNAE).
He specializes in Pain relief, (muscular and neuralgia pain), Digestive disorders/IBS, IVF support, stress management, Chronic Fatigue.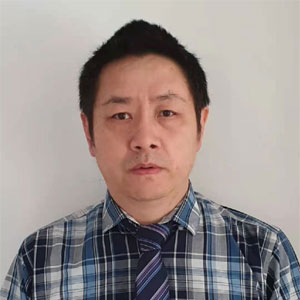 Mr Yaxiong John Zhang graduated from the UNIVERSITY of PORTSMOUTH with a Bachelor Degree of Science in Acupuncture. He is a member of British Acupuncture Council (BAcC) since 2001, also the member of British Medical Acupuncture Society (BMAS).
He runs the first 'FSN Expertise Clinic' in Europe and the UK as awarded by Dr Fu in 2021 and is working at a busy acupuncture clinic in Bolton, Great Manchester. He specializes in treating musculoskeletal conditions with FSN modern acupuncture.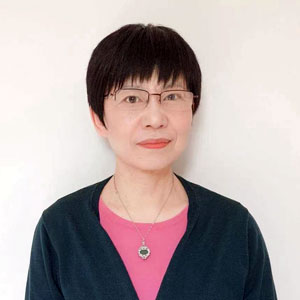 Suya Yuan graduated from the DaTong medical college with a major in Traditional Chinese medicine in 1979 and then she worked in a military hospital as an acupuncturist at Donghuamen hospital of Beijing Railways Bureau. She has practised TCM in the UK since 2003.
After finished a traing course of FSN with Dr Jidong Wu in 2016, she began to be used as a new technique in her clinic in Birmingham. She also attended the FSN advanced course in Beijing 2019.
Ms. Jing Ye graduated from Shanghai University of Traditional Chinese Medicine in 1992 and has worked as a Medical Doctor in Shanghai Jinshan Hospital Affiliated to Fudan University and has further studied and worked in the Dermatology and Acupuncture departments in Shuguang Hospital affiliated to Shanghai University of Traditional Chinese Medicine.
She moved to the UK and has practised Traditional Chinese Medicine and Acupuncture since May 2002. During that time, she completed a master's degree in Traditional Chinese Medicine in Middlesex University in 2011. She also completed a Post Graduate Gynaecology Diploma course in 2012.
She started to practice FSN after attending an FSN introduction course by Dr Jidong Wu in 2016. As a beginner in FSN, she was astonished by clinical results achieved with FSN. She then took a few more courses in the UK, and finally completed her instruction with the creator of the technique, Dr Zhonghua Fu, in his Nanjing FSN research center.
Given the remarkable results obtained with this new technique, she decided to practice and promote it as a main therapy in her own clinic.